Marlee & Ryan
July 6 2019 | Wolfe Island private Residence
Bride's bouquet | Big and statement bouquet. Colour palette will offer big contrast between reds and whites, mixed in with some burgundy, mauve and chocolate. Varieties will include King Protea, ranunculus, spray roses, filler and foliage.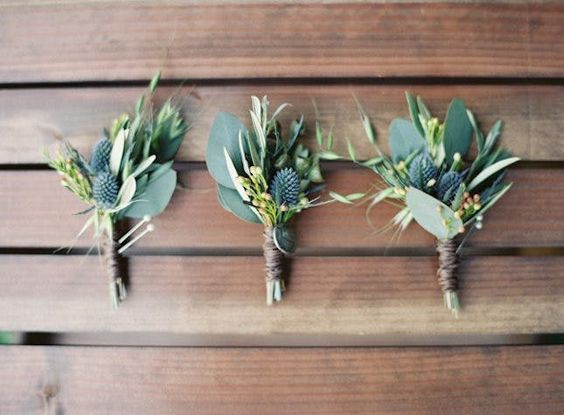 Boutonnieres | Ryan's will stand out against the other boutonnieres. The style will be simple and include thistle, foliage and small filler flowers.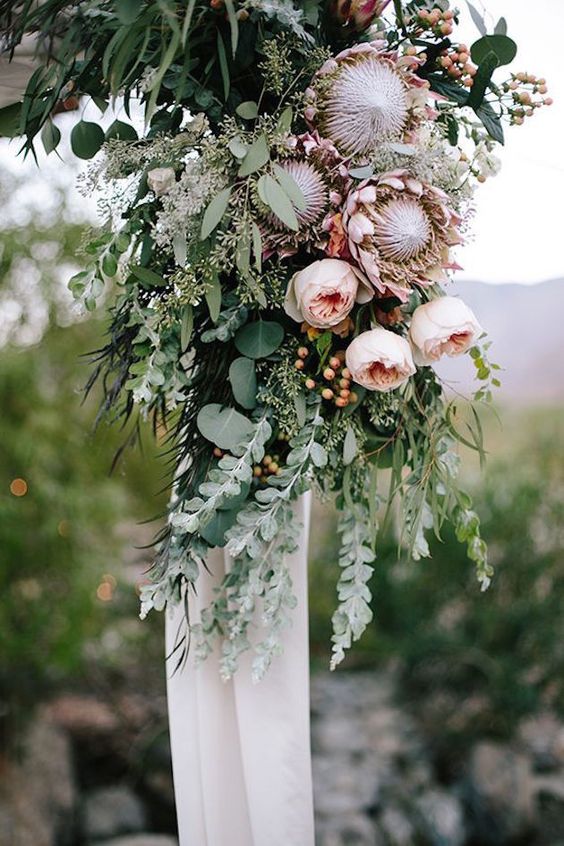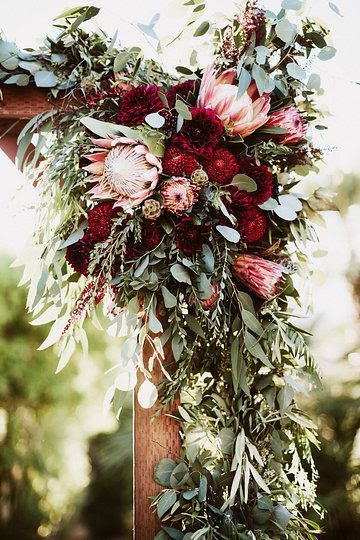 Chuppah | The ethereal and boho meets modern vibe will be prominently displayed here. A large gathering of protea, roses and ranunculus will create a unique statement for the ceremony.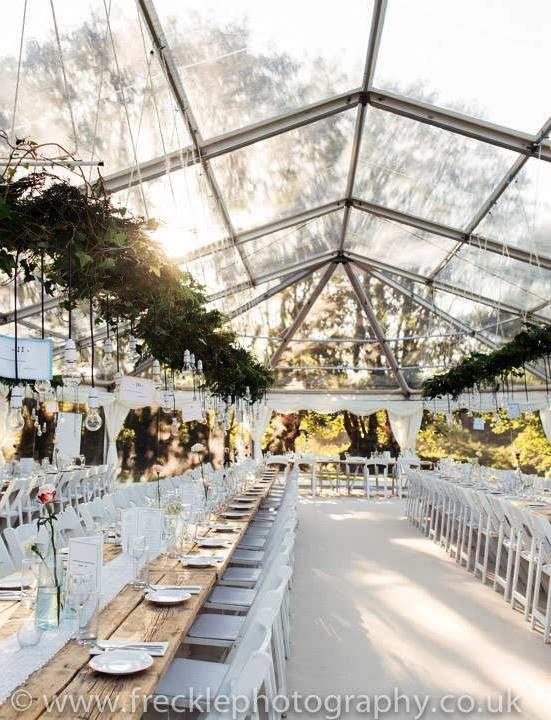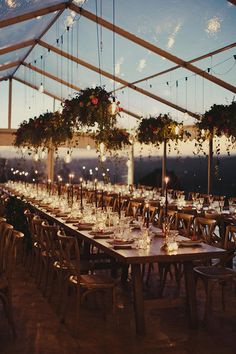 Hanging centerpieces | The clear top tent will allow for a really striking feature and drawing the eye up and to that top will be the hanging centerpieces. The greenery and texture will look full without being overpowering, while the added blooms will give a bit of contrast. These will run in continuous lengths along the entire row of tables. Edison bulbs will suspend below the greenery and provide lighting for guests.
Below, on the tables themselves, pillar candles in clear glass vases will provide some candle light.
Add-ons | Details such as the seating chart and cake will have added touches of texture and colour.